Ancient Anguish is a text based adventure game (or MUD) for which coding began in 1992, and was opened to the public in February, 1992. Today it is one of the largest and most popular LPMuds on the Internet.


Ancient Anguish is full of detailed descriptions, fun and adventure. Come and join and explore a world full of magic and fantasy.

Detailed and consistent medieval theme.
Highly detailed and expansive classes, some with subclasses, all with unique abilities and playing styles.
Comprehensive weapon and combat skill system.
Vast number of exciting areas and equipment to experiment with.
A friendly environment for players new to mudding
Restricted Player vs Player combat.
Optional ability to chase after player criminals and bring them to justice.
A variety of races to experiment with or roleplay.
A full ansi coloured map system.
Multiple ways to customise your own character.
Advanced trait system to make every character unique.
A selection of social and adventuring guilds to join and chat amongst friends.
A vast world of countless adventures to explore
Wizard training program for those who wish to create new realms.

Ready to play? Load up your favourite mud or telnet client and visit us at 'ancient.anguish.org 2222', or use our Java client.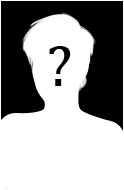 Name: Lavalamp
Race: Orc
Gender: Male
Info:
Quote: